Westchester County LEASE RETURN CENTER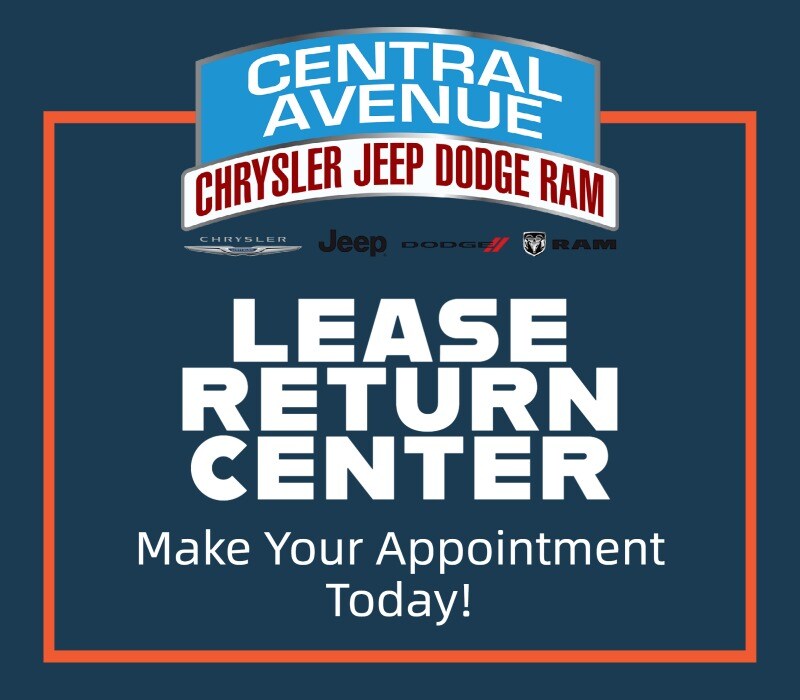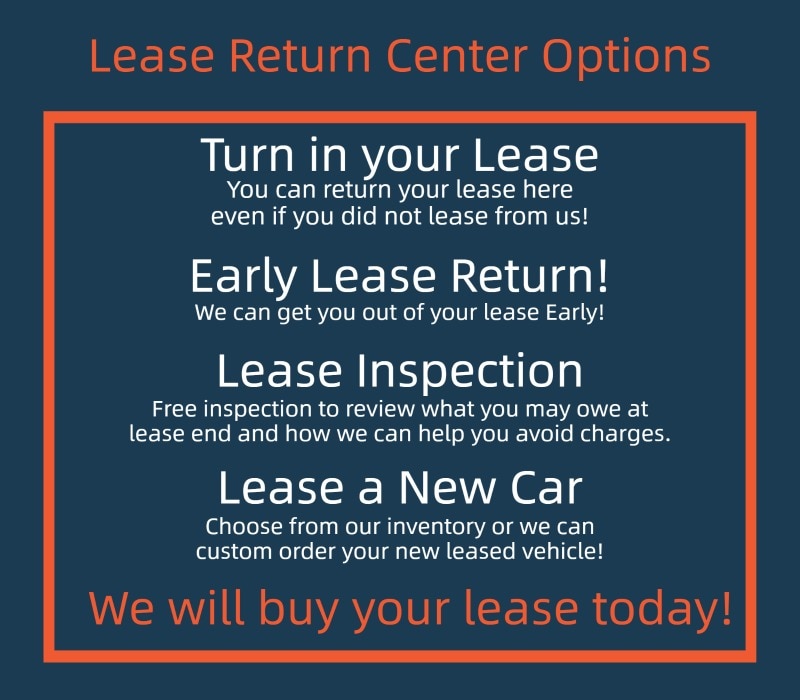 Get Started Now.
* Indicates a required field
Returning Your Lease?
Central Avenue is Your Jeep Lease Turn-In Headquarters!
Turning in your vehicle should be a no hassle process. That's why Central Avenue Chrysler Dodge Jeep Ram makes it EASY! 
We've set up a special lease return department to better serve your needs.
You DO NOT have to return your vehicle to the dealer it was leased from! Our knowledgeable staff is happy to provide turn-in service, answer questions and offer advice to your questions regarding:
Early Lease Termination
Mileage Requirements
End of Term Purchase Options
Excess Wear and Tear Charges
Reducing Out-of-Pocket Expenses
Reserving your new vehicle
Lease expiring in a few months?
You may have a turn-in fee
You may owe for over mileage
You may owe for damage
Or you may have equity!
FREE Lease Turn-In Pre-Inspection
Starting with the vehicle turn-in process, Central Avenue wants to help make your move from your Jeep vehicle to the next as easy as possible!
We will perform the first and final inspection of your vehicle for FREE! That's right! You will not receive any "surprise" charges when you get your lease end statement from us.
While you are not responsible for "normal wear and tear," such as minor dings, you may be responsible for "excess wear and tear."
If it's determined that repairs are necessary, you may want to make an appointment to have your vehicle evaluated at Central Avenue. Repairs must be completed prior to turn-in to avoid any additional charges. Some repairs could be covered under warranty or insurance, which can result in significant savings. We also have a full-service Collision Center that can repair any exterior damage to your vehicle.
Our goal is to provide you with the best options available to fix any damage on your lease vehicle.