10 Best Travel Apps for Any Road Trip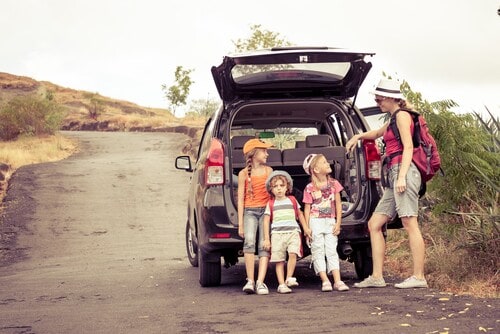 Make The Most of Your Road Trip in Yonkers, NY
If you're packing up the car for a last minute road trip, you might want to prepare yourself with these great apps to help you along the way. Some of them come in handy when looking for a place to eat, a roadside attraction or to book a last minute hotel room at a deal. All apps are available for free in both the iTunes app store and Google Play for Android.
Priceline Hotels, Flights and Cars - This app will help you book a room, flight or rental car while on the go while helping you save some cash. 
Gas Buddy - Make sure you are getting the best price for gas wherever you are with this handy app. Just let it search by location and it will pull up gas stations and prices near you. 
Google Maps - Don't have a GPS? Don't worry! Google Maps will help you navigate your trip with voice commands and turn-by-turn directions. 
Life360 - Keep track of others on your trip with you or let your family at home keep track of you with this great location tracking app. 
Field Trip - Let this app help you discover interesting places and well as educate you on local history while giving you ideas on what to see and where to eat. 
Yelp - Use this app to find the nearest ATM, grocery store or somewhere to eat and read reviews from those who have been there before. 
iExit - Find out what is at the upcoming exit while you are cruising down the highway. 
Shoeboxed Receipt Tracker - Keep track of your spending and never lose your receipt with this app that lets you turn it into portable information. 
Wi-Fi Finder - Stay connected with family, friends our find a place to take a break and work with this free wi-fi finder app. 
Roadtrippers Trip Planner - This app is what you need for the ultimate road trip. You will discover the best diners, scenic spots, attractions and more. 
Be sure to download and install these 10 apps on your mobile phone to ensure your road trip is an epic success. For insight on how to get the most out of your apps with the Uconnect system
contact us
today!