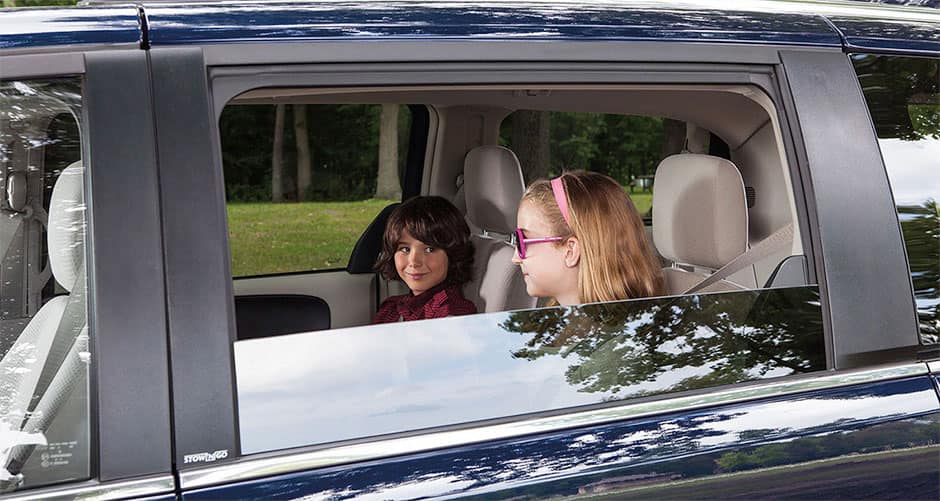 Road Trips With Kids   
With all the technology available today, it's so easy to pop in a DVD or hand your kids a tablet. Most of us remember long road trips filled with "are we there yet" and "he's looking at me", and we know that our parents would have loved to have an option to keep us occupied and quiet. I remember the first road trip we took after my sister and I received Walk-mans, and I'm sure my parents basked in the quiet while my sister and I sat quietly. 
So sure. A portable DVD player with a few choice movies is a great idea. A charged tablet with games that don't need wi-fi is great. Good music, comfy clothes, planning stops, favorite stuffed toys - those are key. But there are some other tricks to make road trips bearable with little ones in the car. 
1. Individual Snack Boxes:     Before we leave on a long drive, I pack up a snack box for each kid. I use old wipes containers that the kids have decorated. Then, depending on the drive, I stock them accordingly. My go to snacks are an applesauce pouch, goldfish, pretzels, granola bars, and other low mess foods. I might include a small bag of m&ms as a treat. Letting the kids decide which snacks they eat when gives them some control and relieves me of the endless job of handing back snacks. For some kids, eating snacks, especially salty snacks, helps prevent motion sickness. Our snack boxes also include a small paper lunch sack for trash and a travel pack of wet wipes - very important if you don't want a sticky backseat full of wrappers!   
2. Water Bottles:  Each of my kids get a lidded cup or sports bottle to bring with us on road trips. We keep a large water bottle to refill if necessary. And of course, we make sure we always have the travel potty in case someone can't make it to the next rest stop! This travel potty folds flat and uses plastic bags. We can pull off at any exit - even one without facilities - and set the seat up either in the trunk or behind the car. It's not ideal, but it's great for emergencies. 
3.  Entertainment Bags:     I re-purposed a make up bag for each child to use as their entertainment bag for the car. I picked bags that have multiple clear zippered compartments to keep everything organized. What you pack varies by age of course, but ours have drawing supplies (twist-able crayons are great), stickers, paper and small coloring books, a small book (Look and Finds are great for little ones), and small toys and individual games that - and this is important - are unique to the car. New and different toys are always entertaining.  
4. Treats:  I keep a bag of small lollipops on hand for road trips. These are great motivators for good behavior, as well as helping motion sickness. I also keep a small stash of "blind bags" for long trips. When things start to get hairy, I offer them up as a reward, and it buys some time!   
About the Author: Meredith Napolitano blogs at FromMeredithtoMommy.com, where she writes about raising kids while keeping her own identity as well! From kids's activities to organizational products, from parenting tips to suggestions for Mom's Night Out, she's got you covered! Follow her on Facebook!