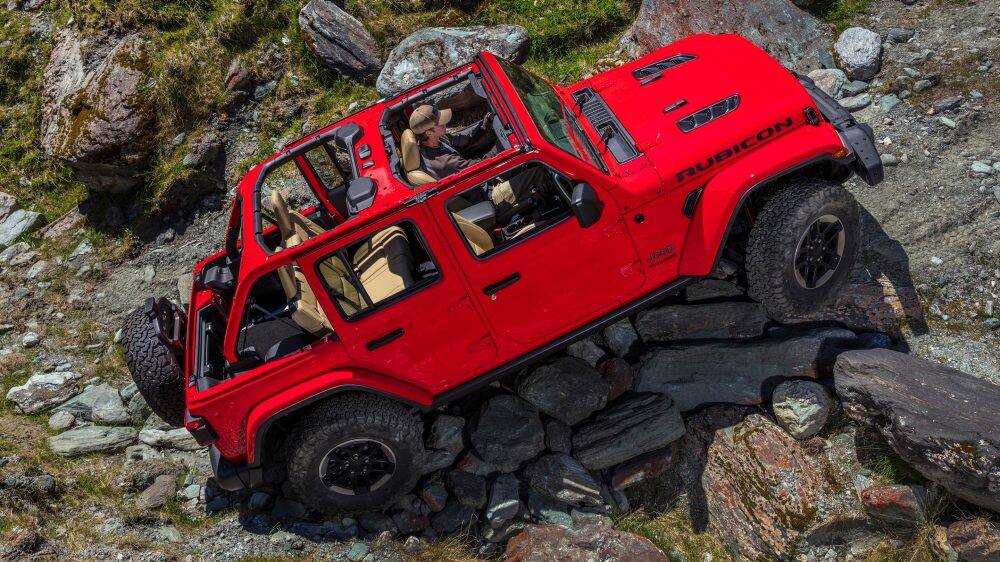 If you love Jeep vehicles as much as we do, then we know that you might already be considering joining a Jeep club! If you haven't heard about Jeep clubs, then it's absolutely important that you learn about these fun groups. A Jeep club is the best place to learn, for those who may not be as experienced, just exactly how to off-road! There's nothing wrong with being a beginner, and if you're looking for a place to start, then a place where you're surrounded by off-roading enthusiasts is probably the best place to start. Once you've had more experience figuring out off-roading techniques, then Jeep clubs also give you the opportunity to not just enjoy the activity with others, but to learn about new trails that you may not have heard about before. That means you won't have to play guessing games as to which areas are the best for riding. Speaking of others, Jeep clubs are amazing ways to meet new people who share similar interests with you. 
How do I choose a club?
The next step, after learning about what Jeep clubs can offer you, is figuring out which one is right for you. There are many different factors that work in conjunction with this decision. The first of which is how large of a club you want to be involved in. Larger clubs have more activities, and they tend to have more organization. However, smaller clubs make it easier to become close with people, and it is a much more informal affair. If you are looking to be actively involved in many events, then a larger club is for you. If you are looking for a casual pastime, then you may consider a smaller club. The next aspect you should consider is how old your fellow members are. It's easier to relate and have fun with people that may share the same interests and even past histories. Therefore, consider whether you're comfortable with younger or older members and the activities that come with that. Another important aspect of these clubs is how much community service they're involved with. Some of these clubs hold fundraising events to help with local charities, and may help to maintain the local environment and the trails. It's also important to figure out how much you want to be involved, and how much others are involved. Going off of that, fi the club is incredibly active, what kind of trips are they taking? Are they out of state? Are they local? Finally, consider the philosophies presented by your club options. Do you share the same moral standings?
What Jeep clubs are in New York?
Adirondack Jeeps: This Jeep club is family-friendly, and is perfect for off-roading enthusiasts of any level. They are also extremely dedicated to the "Tread Lightly" belief. They work heavily with the community in terms of fundraising and volunteering, and they want to help people understand the laws that govern the sport. The meetings are held once a month in various locations.
Jeeps & Cigars Club: This Jeep club is very casual, and is the perfect place to discuss not only Jeep vehicles, but coffee, tea, and even cigars! If you want to get to know other people who share similar interests, this is the club for you.
Long Island Off Road Club: This club was established in 1993, giving it a storied history and a large following. You'll find this club based out of Long Island, NY. Everyone in the family is invited to this family-oriented club, no matter if your rig is stock or wild.
NYC Jeep Club: This club was started by a few friends that just genuinely love dirt and mud. Not only did they have a love for getting dirty, but they enjoyed the process of adding things to their Jeeps in order to make them even better for off-roading. Because of this, they started the club in 2010, and they have invited every kind of Jeep owner into the mix.
Wicked Jeeps Western New York: If you are in the Rochester, Buffalo, Syracuse, and event Ft. Drum area, then you need to check out Wicked Jeeps! This club, which is Jeep only, is perfect for any off-roading enthusiast.
If you want to be a part of the mix but don't yet own a Jeep, check out our new inventory of Jeep vehicles! Then you can join a Jeep club of your very own, or maybe even start your own!