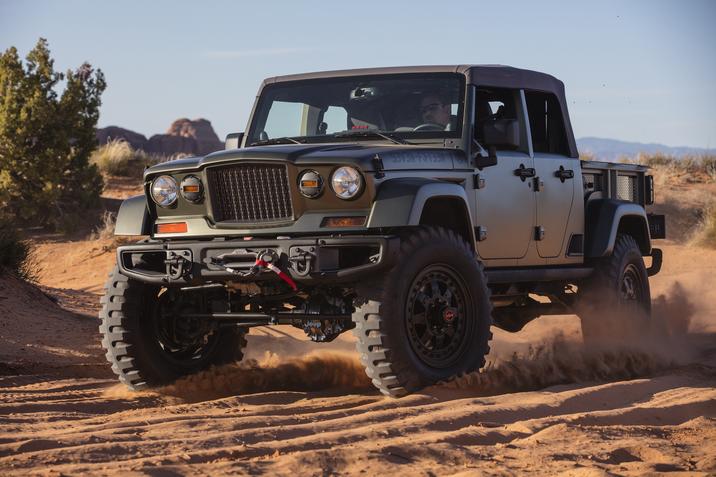 It's A Jeep Thing For Buyers in Yonkers, NY
You've heard it before. It's a Jeep thing. What the heck does that mean? Well, it means that Jeep lovers love their Jeep. And for good reason.
Jeeps are known for being for people who love the outdoors and love the feel of driving through rugged terrain. So what does that mean? Well, most people know that Jeeps are designed for off-road driving and are perfect riding on sand dunes, dirt trails, though mud pits and even on woody paths. The real truth of it is, a Jeep might be the only vehicle that looks better the dirtier it gets.  That means it is designed to be taken out onto the trails and played with. 
Jeep owners have told me, one of their favorite things to do with their Jeep is waking up, hearing the rain, throwing on the fog lights and heading out to find the deepest mud puddles they can. Think of a child's excitement at jumping into the rain puddles. How could someone not want a vehicle that causes that kind of excitement, even in adults. 
Jeep owners love the functionality of their Jeeps. They know that it can go from on-road driving to hitting the trails with no special adjustments. It can handle the elements whether it is raining hard or you are dealing with blowing sand, it is made to be able to deal with the extremes that the outdoor loving owner wants to put it through. 
Jeep owners are in a group all of their own. It is a special bond between Jeep owners. The same kind of thing when bikers see each other on the road and the wave. Jeep owners tend to wave to each other and stop if another one needs a hand. Your Jeep will be a conversation starter to other Jeep owners. You'll talk about what kind of Jeep you have, the year, what you have done to it, and whether it is lifted or not. There are even actual organizations for Jeep owners to be a part of. 
So why do Jeep owners love their Jeeps?  Basically Jeep owners are the cool kids. Everyone else is just sitting on the sidelines.
Customize your Jeep with our Mopar Parts and Accessories, and check out our New Inventory for available models.