Dodge has received a great gift in its 100th anniversary year; the new 2015 Dodge Charger has been recognized with the ALG Residual Value Award. It is the first time the Charger has received the coveted award in the Fullsize Car category.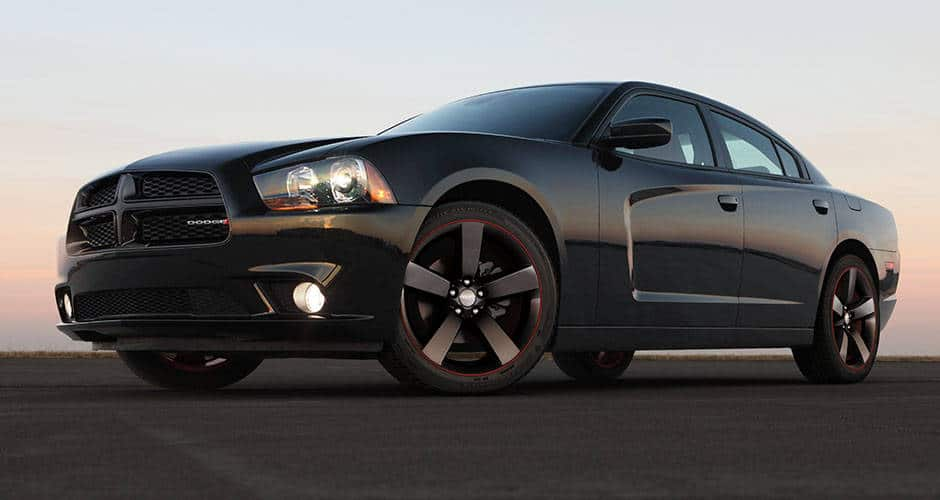 The ALG Residual Value Award recognizes the brands and vehicles that stand out within their competitive markets. The winning vehicle represent a brands dedication to creating a high quality, reliable and strongly desirable vehicle. The Residual Value Award is an industry benchmark that studies depreciation data and residual values. The annually given award recognizes the vehicles that have been predicted by the ALG to retain the highest percentage of their original price, after a three-year period.
Larry Dominique, the President of the ALG, spoke to the amazing used market retention they have seen from the Dodge Charger over the years since its inception. He appreciated the consumers love of the classic vehicle, and its consistently unique execution. The Charger has only been more thoroughly enhanced for the 2015 year, and Dominique remarked that the Charger should continue to lead and dominate within the Fullsize Segment for the next year.
The ALG annually recognizes twenty-six vehicles with segment awards. The winners are carefully determined after a study of each competition in a particular segment. Taken into consideration are current industry trends and the historical performance of a particular vehicle. In addition, the attention paid to production levels in relation to demand, vehicle quality, pricing and marketing strategy are key factors in the ALG's residual value projections.
Tim Kuniskis, President and CEO of Dodge and SRT Brands, Chrysler Group LLC, was proud to receive the ALG's Residual Value Award. Kuniskis remarked upon the uniqueness of the 2015 Dodge Charger, and the historical ability of the Charger to consistently hold its value. Kuniskis added that the ALG award only added to the excitement of the brand new features of the all-new 2015 Dodge Charger and it's several new models, including the all-new 707 horsepower Dodge Charger SRT Hellcat. Dodge continues its dedication to performance and desirability, and in its new 2015 Dodge Charger consumers will see brand new features which include a state of the art eight-speed automatic transmission, and a new exterior.
The ALG is the foremost authority within the United States and Canada on residual value projections. Every year, the ALG analyzes approximately 2,500 vehicles to assess a vehicle's residual value. The ALG provides the North American auto industry with resale insights and forecasts, in addition to consulting services about the future vehicle market place. ALG is owned by TrueCar, Inc., a negotiation-free buying and selling platform, which has been publishing projections for cars, trucks and SUV's for 50 years.