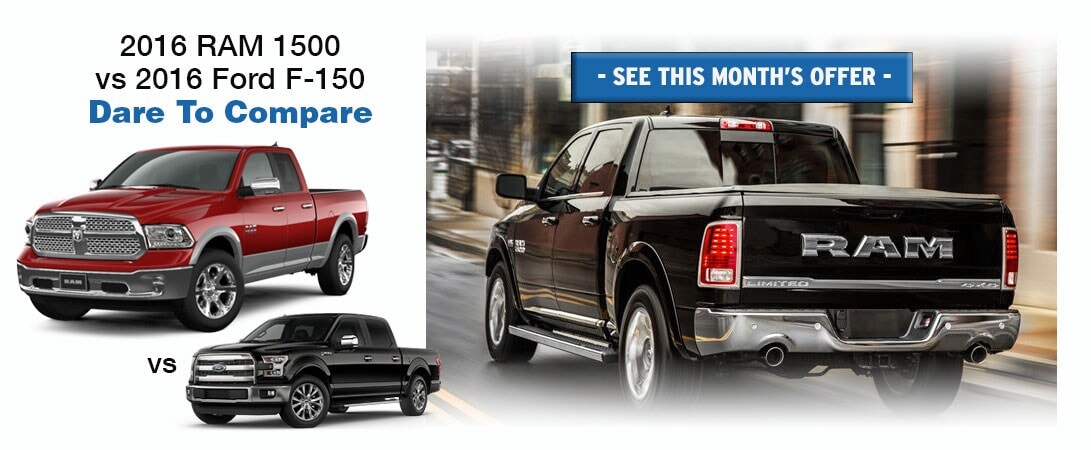 "The RAM's big feeling provides pure pickup truck confidence to the driver."



Source: thecarconnection.com

"The RAM 1500 never gets out of sorts like the F-150 can"



Source: autoguide.com

"RAM offers the ideal package for anyone looking to tow."



Source: autoguide.com
What makes the 2016 RAM 1500 the best? It's all about how it drives and tows. The EcoDiesel doesn't break a sweat while towing, getting the trailer moving and up to highway speeds without hesitation.
As for rear seat storage, the 2016 Ford F-150 offers a totally flat, cavernous rear floor, while the Chevy still has a pesky hump right in the middle, making stowing stuff in the back seat more of a hassle. RAM has devised a system of fold-out platforms that convert the rear floor into a flat floor, which is a decent solution.
The 1500 sips fuel, feels the best with a trailer and has a gorgeous, well thought out interior. Most of all, the sensation of being rooted to the pavement always brings me back to the RAM 1500 EcoDiesel as the best of half-ton bunch.
Source: autoguide.com