Alone In the Car: The New Vacation
 By Brie Latini
When I was in my teens and 20's, my car was my sanctuary. A tiny, bright blue 1990 Ford Festiva, it had automatic nothing and tires that were the same size as your average Hot Wheel. It went from zero to sixty in approximately 40 minutes and had speakers with sound quality equivalent to an iPhone…if you sat on it after you turned it on.  But none of that mattered. It was my car and I loved it.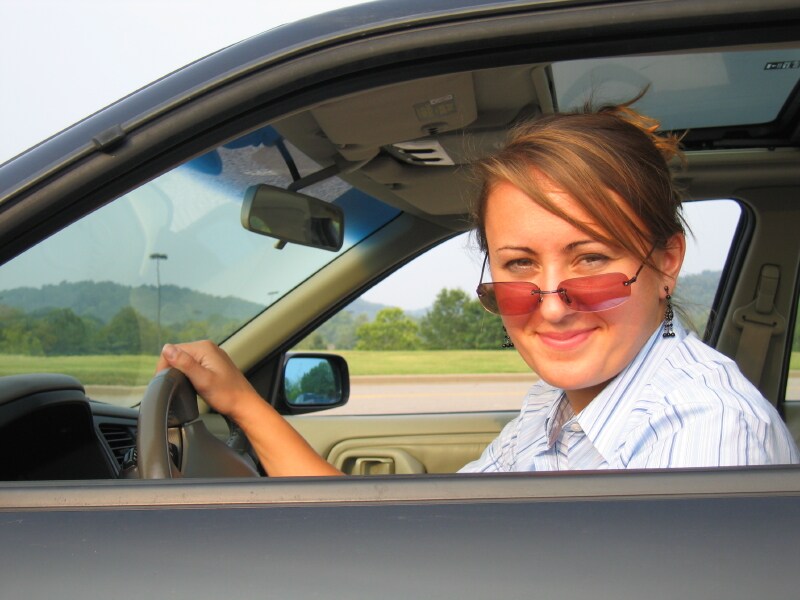 The car in and of itself wasn't so special. It had wheels and working parts and when I turned the key and hit the gas, it moved the way I directed it. It didn't need to be fancy, it just needed to be mine. It was the sanctuary where I could blast music, sing at the top of my lungs, and have some "me" time. This is a luxury that became even more valuable once I became a mom. When you have children the chances to be alone in the car are fewer and far between. The car becomes the vessel that takes us to school, to sports practice, to school dances. It gets cluttered with paper and candy wrappers and wayward school papers, littering the backseat. 
It's a rare occurrence, but being alone in the car has become The New Vacation.  It's my chance to be alone with my thoughts, to have all of the windows down, and to blast the radio. And I can blast whatever I want. Talk radio, Broadway music, songs with swear words in them. I can crank up "Tiny Dancer" by Elton John and sing along, pretending to be in the scene from Almost Famous. I choose the climate, I choose the soundtrack, and I choose the destination (even if it's just Target).   
The advantage, of course, now that I am a grown up, is that I can afford things like air conditioning, a better sound system, faster pickup, windows that lower with the touch of a button, and gas to make the car go. The ride is much, much smoother, but the destination remains the same. Even if it's just a trip to Target, getting there can be a vacation when I'm alone in the car. 
Author Note: Brie is a local blogger who like to write about her life's adventure on her blog - http://www.abreezylife.com. You can visit her there or follow her on her Facebook page!