Candy Corn Pretzel Bark - A Tasty Halloween Treat
By Melissa Russo How Does Your Garden Grow? 
 www.thefarmgirlgabs.com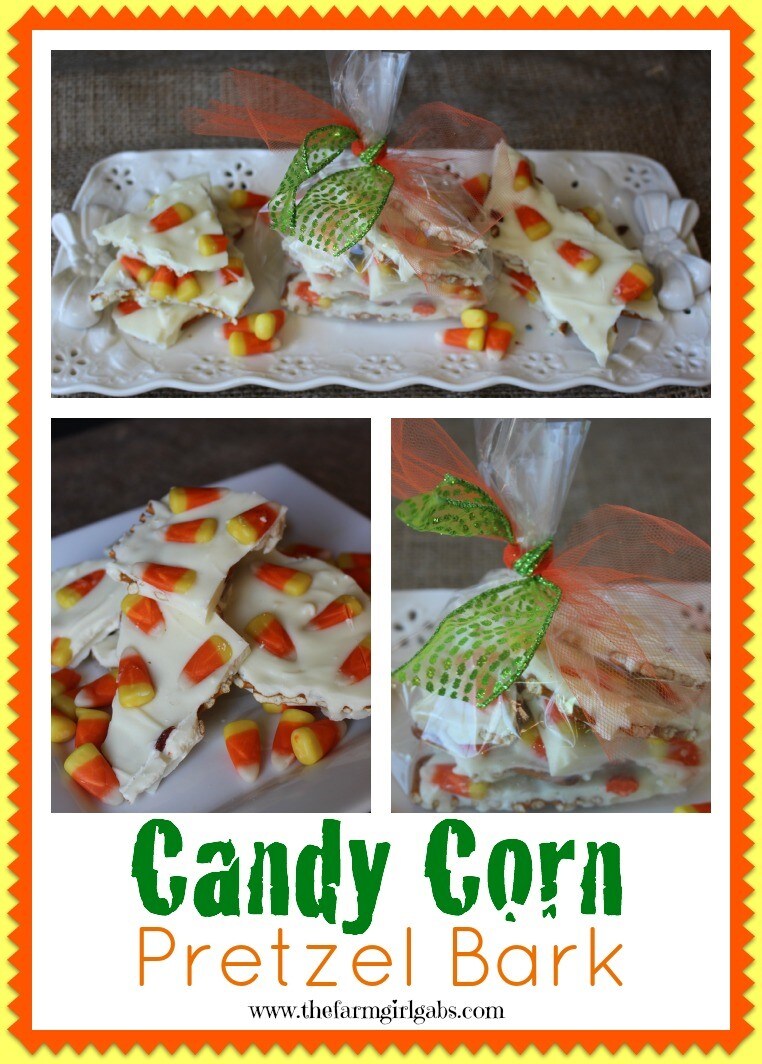 Candy corn is one of my favorite fall candies. It's one of those Halloween treats in which I can't resist opening the bag as soon as it's purchased. I go into "Candy Corn Panic" when the fall season is coming to a close knowing that I will have to wait another whole year to enjoy these gems. During the fall season, I love to incorporate these festive little gems along with another one of my favorite candy delights….pretzel bark.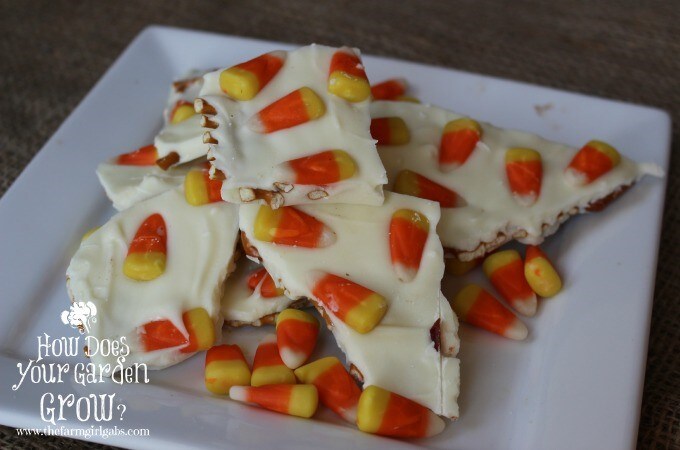 Pretzel bark is an easy and fun candy treat to make! You may have seen different versions of bark on Pinterest. I can't take credit for inventing it but I am going to share with you my version. Warning….it is addictive!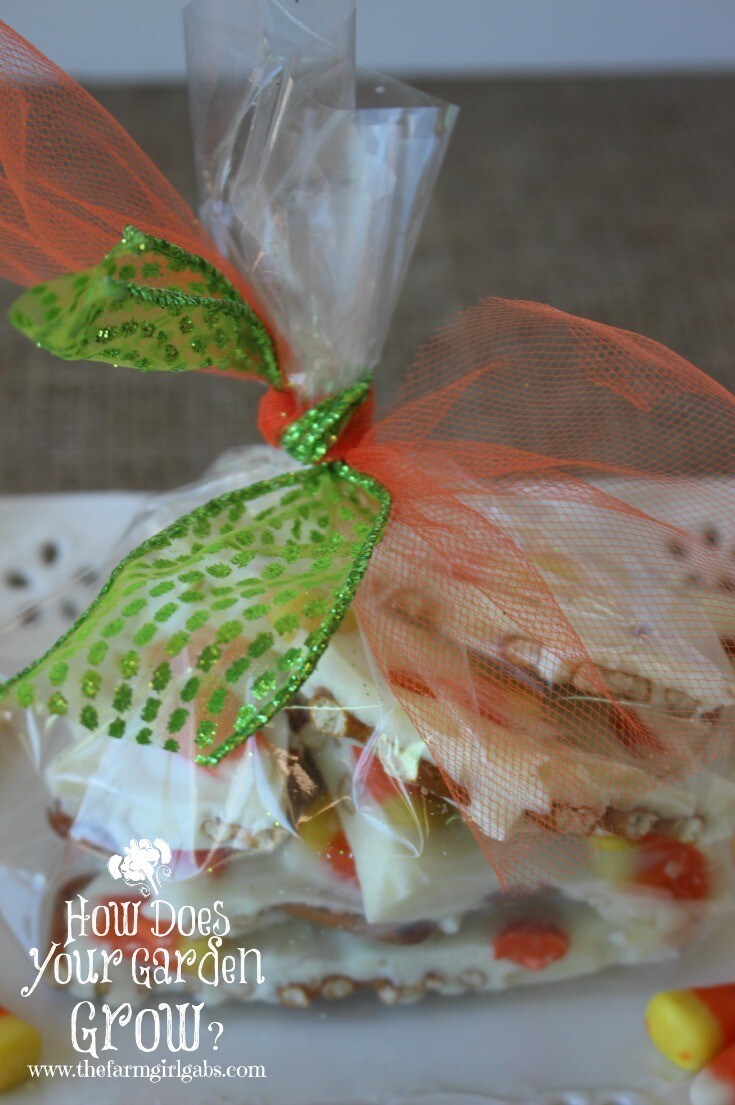 I love to bake, but my candy making skills are not, shall we say, great! Pretzel bark pretty much is about all I can make in the candy department.  It is so easy and so versatile to make. Pretzels covered in white chocolate, and topped with candy corn...what's not to love??!!     
These treats are perfect for a Halloween party or even an after-school treat for the kids. I love to wrap them up and give them as gifts too.     
Here's my Candy Corn Pretzel Bark recipe: 
24 oz. white chocolate, melted 
4 cups pretzels - square, sticks or mini work best 
2 cups candy corn Halloween Sprinkles (optional)   
Using a double boiler, melt chocolate on low. Stir occasionally. While chocolate is melting, line a large baking sheet with parchment. Cover bottom of pan with pretzels. Once chocolate is smooth and melted, remove from heat and pour evenly over pretzels. Use a spatula to spread. Top melted chocolate with candy corn and Halloween sprinkles (optional) and refrigerate for 2 hours. Once bark is cold and set, break apart into chunks or cut into squares.      
Be sure to follow How Does Your Garden Grow? at www.thefarmgirlgabs.com. How Does Your Garden Grow? can also be found on the following Social Media sites: 
Facebook: http://www.facebook.com/thefarmgirlgabs 
Pinterest: http://www.pinterest.com/marusso30/ 
Twitter: http://twitter.com/marusso30 Instagram: http://instagram.com/missmeliss0330
Google+: https://plus.google.com/u/0/103920025090423792052/posts   
About Melissa Russo
: Melissa Russo writes How Does Your Garden Grow? (
www.thefarmgirlgabs.com
). She loves to share farm fresh recipes she creates from the fruits and vegetables grown on her family's 500 acre farm in New Jersey. She also dishes about gardening, farm life, family, fun and everything in between. She is a Disney fanatic, shoe lover and ice tea addict.