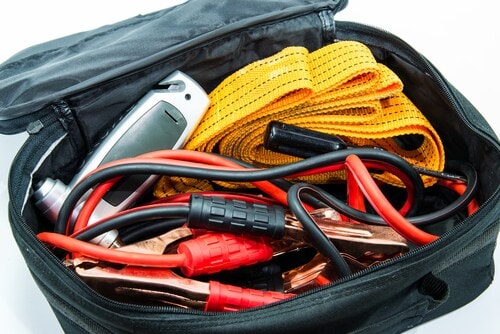 8 Items That Every Driver in Bronx, NY Should Keep in Their Car!
My Dad always told me that there are quite a few things you should keep in your car at all times. That advice has helped me a lot over the years. Below is some things everyone should have in their car at all times!
Booster/Jumper Cables
These can enable you to get your car started with a dead battery (if a good Samaritan comes along) and also enables you to help someone out in a fix.
First Aid Kit
This can be vital if you're in an accident and someone has injuries. Slowing down bleeding quickly can mean the difference between walking something off and going into shock.
Fix­a­flat
If your tire has a pretty rapid leak, Fix­a­flat can often provide just enough to get you to a repair station. I recommend at least two cans.
Tire Repair Kit
If the tire has deflated rapidly, a tire repair kit makes it possible for you to patch up the tire well enough for a short period.
Tire Air Gauge
This one isn't so vital for emergencies, but is absolutely essential for preventive maintenance - keeping your tires fully inflated not only improves gas mileage, but reduces the risk of tire explosions.
Road Flares 
These are invaluable at night so that others can see you if you need to change a tire or such things.
Flashlight (and extra batteries)
Similarly, a flashlight is utterly essential at night if you need to change a tire.
WD­-40
This can help loosen any bolts that won't come loose.
Bobbie Seacrist is the owner of two blogs: My Life, Blogged and Tech Girl Today. Her motto is "Live life fabulously and buy the handbag!" You can catch up with all of her adventures on Twitter.