2013 Jeep Wrangler Unlimited Sahara SUV Reviewed
The
2013 Jeep Wrangler Unlimited Sahara SUV
is always ready for adventure. The 10.3" running ground clearance helps guarantee that this Jeep won't get hung up by the little things. For maximum maneuverability in all situations, the Sahara offers some of Jeep's most efficient, effective engineering advances, including Monotube shock absorbers and the Command-Trac® Shift-on-the-Fly 4WD System. The Sahara is available now at Central Avenue Chrysler Jeep in Yonkers.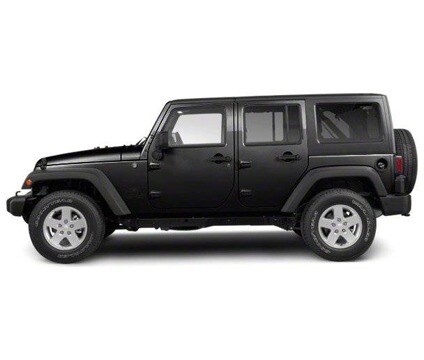 When you are ready for the open air, you can go all the way. With the top down and the doors removed, the Sahara is like an SUV off its leash. For extra handling, you can turn off stability control and favor more personal control over your 4x4. Two Skid Plate Shields protect the fuel tank and the transfer case while you enjoy roughing it.
The 18-bolt NV241 GII transfer case doubles sealing capacity while increasing structural soundness. To take on any terrain, NGD-30 Solid Front Axles are paired with NGD-44 Heavy Duty Rear Axles. With solid engineering and structural advantages, this is the perfect Jeep for off-roaders who love to take on challenges.
For a really good off-road vehicle, you needs power, and the Sahara has got it. It offers a masterful V6 engine that cranks up to 260 lb-ft of torque and 285 horsepower. With a six-speed manual transmission at your fingertips, you can get further on the road and off.
Three tow hooks, two front and one rear, help make this Jeep extremely versatile for hauling or working. With a hauling capacity that maxes out at a ton, you can pull your camper or boat, move a downed tree out of the way, or help a fellow driver out of a ditch.
Jeep does not skimp on anything with the Wrangler Unlimited Sahara, and it certainly does not skimp on safety. The Sahara has automatic headlights, heated side mirrors, fog lights, multiple airbags, stability control, traction control, hill assist, brake assist, and more.
If you love challenging yourself, you will definitely love the intelligently-engineered 2013 Jeep Wrangler Unlimited Sahara. Visit Central Avenue Chrysler Jeep in Yonkers to test drive the
new 2013 Jeep Wrangler Unlimited Sahara
today!