2013 Dodge Journey Reviewed
The
new 2013 Dodge Journey
has moved up the ranks in popularity recently. The Journey, originally released in 2009, has gone through a transformation of sorts in recent years, all culminating in the 2013 design. Much of the cars original charms remained intact, including interesting, simple designs, a solid engine, and great efficiency and safety ratings.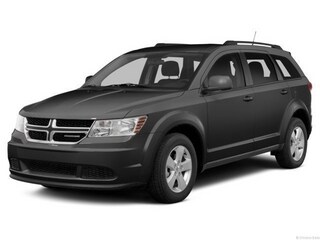 The Dodge Journey can be considered the crossover of crossovers. It falls firmly in its own class somewhere between a mid-sized SUV and a station wagon. Much of its appeal is in its ability to move people and cargo while looking cool while doing it.
Meeting the needs of a family, while keeping a more aggressive style is the 2013 Dodge Journey's greatest attribute. Somewhere between an SUV and a minivan, Dodge's creative team hit the nail on the head.
The Journey has a boxy, but aggressive front that is reminiscent of the traditional Dodge, pickup trucks front end. Chrome accents on the grill and bumper, and aggressively-rounded wheel wells give the truck a bit of a sports-inspired appearance that sets it apart from the crowd.
The interior of the Journey is refreshingly different, as well. What you will not find is over-complicated gadgets and gizmos lumped together. Instead, Dodge created clean lines, and a simple knob system that is reminiscent of car manufacturing years gone by. Everything a driver needs and wants can be added to the car, but the design is simple and clean.
The new 2013 Dodge Journey sports two different engine lineups. A more fuel economic four-cylinder is intended for owners who prefer to move a small army of people, while a V6 is offered to drivers looking for a bit more pep and power. The 4 cylinder offers a fuel economy of 19 in the city and 26 on the highway, while the V6 puts up slightly watered down numbers.
The V6 offers drivers 17 miles per gallon in the city and 25 miles per gallon on the highway. To make this car a true family carrier Dodge has included a plethora of safety features that make it the top in its class. It has earned the highest safety ratings available.
Overall the
new 2013 Dodge Journey
is a great car option for those with expansive car needs. For more information about the Dodge Journey visit Central Avenue Chrysler Jeep.