2013 Dodge Dart SE Reviewed
The Chrysler-Fiat partnership has really uncorked the bottle with the
2013 Dodge Dart
, which is the first vehicle produced under their new alliance.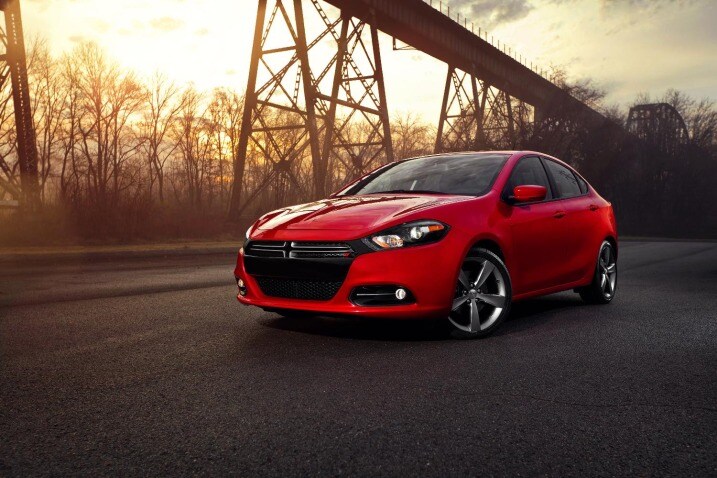 If it seems like decades since the name Dodge Dart has been spoken it's because the last one made before this year's new model was in 1976. It was a well-respected car back then, reliable and durable, and resurrecting the moniker may prove to be one of Chrysler's best moves in awhile.
Available in a staggering six different models, the SE is the designation given to Dart's basic model.
This affordable, front-wheel drive entry-level compact car has countless features and options, with an invitation to each buyer to build the perfect car to fit their particular personality.
Starting with nine different exterior color choices, it's off to the races. Even with no extras, the stock SE has just about everything an entry-level or first-time car buyer could really want.
Though the new Dart line comes with a choice of three different engines and three different transmissions, the basic SE's standard power delivery system consists of a 2.0-liter, four-cylinder, 16-valve "Tigershark" engine married to a close-ratio, six-speed manual transmission.
For those who prefer an automatic, a six-speed PowerTech with "AutoStick" can be had as an option. The manual tranny comes with Hill Start Assist as standard, a feature that assists the driver when stopped on an incline, preventing the car from rolling backwards.
The Tigershark cranks out 160 horsepower and 148 foot-pounds of torque. It's rated for fuel economy at 25 mpg/city and 36 mpg/highway, for a combined estimate of 29 mpg.
Sitting on the same platform used by the Alfa Romeo Giulietta, the Dart scores high marks for safety, incorporating some 60 features specific to driver and passenger well-being. This includes 10 airbags, electronic stability control, anti-lock disc brakes all around, brake assist and powerful projector headlamps.
Standard SE interior appointments include power windows and seats, including height adjustment, a four-speaker sound system with AM/FM/CD/MP3, an acoustic windshield, and a soft touch instrument panel with premium-quality gauges. Many options are also available.
Do you live in the Yonkers, Bronx or Westchester County area and want to test drive a 2013 Dodge Dart? Look no further than Central Avenue Chrysler Jeep Dodge Ram-Your
2013 Dodge Dart New York
headquarters!