2013 Dodge Charger SE Reviewed

With an efficient six-cylinder engine that produces just less than 300 horsepower, the 2013 Dodge Charger SE stands atop of its class. The new high-tech, eight-speed automatic transmission enables the Charger SE to produce fuel economy numbers that the competitors just can not produce. No longer does efficiency have to be limited to just subcompact vehicles.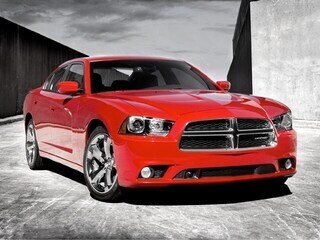 With a (0-60) time in the mid-six-second range, it promises to deliver an additional fun factor behind the wheel. If its head-turning design is not enough, the available amenities will appease even the most demanding car owner. The availability of an all-wheel-drive system sweetens the deal even more.

The 2013 Dodge Charger SE's heart is a powerful Pentastar motor. The 3.6-liter, V6 engine incorporates the use of variable-valve-timing to produce a whopping 292 horsepower and 260-pound-feet of torque. The potent engine is mated to an innovative 8-speed automatic transmission. This combination allows the big Charger to rocket from a standstill when needed.

Amazingly, the car gets a super impressive 31 miles-per-gallon on the highway. Electronic stability control helps to keep a solid connection to the pavement. Although the Charger SE has a standard rear-wheel-drive platform, all-wheel-drive is also available for those drives who must charge through slippery road conditions. Anti-lock brakes help to bring this big boy to a swift stop.

From its exterior appearance, there is no mistaking the Charger SE for just another bland-looking sedan. The big, bold grill is a signature feature that makes the car standout. The LED rear tail-lights look racy with the bright dual-exhaust tips protruding out below. Add the optional rear spoiler and 18-inch chrome-clad wheels to give the car a customized look. Open the door to reveal the relaxing atmosphere inside of the cabin.

There is a hefty amount of head and leg room for all passengers. The rear seats can be folded down to even further increase the cargo capacity. The racing-inspired gauge clusters will definitely bring out the driving-enthusiast that resides inside of you. Electronic features such as the 4.3-inch touch-screen simplifies your drive.

Exterior of the 2013 Dodge Charger

*31 m.p.g.
*292 Horses
*Available AWD
*Available Sport Package

Interior of the 2013 Dodge Charger

*4.3-inch touch-screen
*Large Trunk space
*Plush seating
*Stability control
If you are in Westchester or New York and looking for a new 2013 Dodge Charger, stop by Central Avenue Jeep dealer serving New York and the surrounding cities. We have offers and incentives on all new and certified pre-owned Dodge vehicles.