2012 Jeep Patriot Reviewed
The
2012 Jeep Patriot
is an inexpensive off-road option for those who enjoy the occasional trip out of bounds. It is a small SUV that drives relatively like a car, a feature which is popular with many drivers. It is not a true off-roader's dream, but it manages to straddle the line between in-town SUV and off-road vehicle relatively well and could be a good option for someone who needs both abilities.
Options Available on the 2012 Jeep Patriot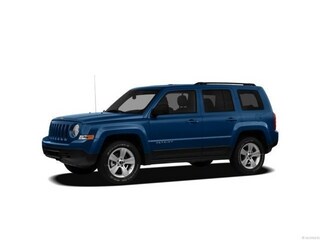 MSRP on the Patriot bas e model is $15,995 and goes up from there. The cheapest model is called the Sport, followed by the Latitude and the Limited, each in a front-wheel-drive and 4WD option. The 4WD Latitude and both Limited models come with an automatic transmission while the front-wheel-drive Latitude and both Sport models come with a manual transmission.
Gas mileage on the Patriot is pretty good for its size. The 4WD models get slightly fewer miles per gallon than the front-wheel-drive options which are rated at 23/29 mpg city/highway. Adding an automatic transmission drops the fuel economy even further, down to 20/26 mpg in the 4WD automatic with off-road package.
2012 Jeep Patriot Offers Performance


The Patriot comes with a 2.0-liter 158-horsepower engine standard but can be upgraded to a 2.4-liter 172-horsepower option. All 4WD vehicles feature the larger engine size. The engine can be a bit noisy, but it provides enough power for the Patriot's size. The 4WD models are good off-road vehicles which can handle most situations encountered.
Interior features on the Patriot are fairly spartan and non-fancy, which works well with the generally functional appearance of the vehicle. The rear seats are not as comfortable as the front, however there is plenty of space for everyone and lots of cargo, too. The base model comes with air conditioning and a stereo but navigation and other features require an upgrade.
The Patriot gets high safety ratings and features lots of protective measure such as multiple airbags and stability control as well. It also drives like a car, which increases safety for people who are new to driving larger vehicles. Overall, the Patriot is a budget-conscious choice for people who want both city and off-road capabilities in the same vehicle.
If you're looking for a
2012 Jeep Patriot in the Bronx, Westchester or Yonkers
area give us a call at 888-710-8804 or come visit the Central Avenue Chrylser Dodge Jeep Ram dealership at 1839 Central Park Ave., Yonkers, NY. 10701.