2012 Jeep Grand Cherokee Reviewed
The
2012 Jeep Grand Cherokee
looks only slightly different from past year's models -- an added touch of refinement on the exterior features makes this SUV an eyeful, in a good way -- it is actual quite an advance for the model. With improved interior appointments, strong performance and an enviable balance between elegance and ruggedness, the 2012 Grand Cherokee is essentially in a league of its own.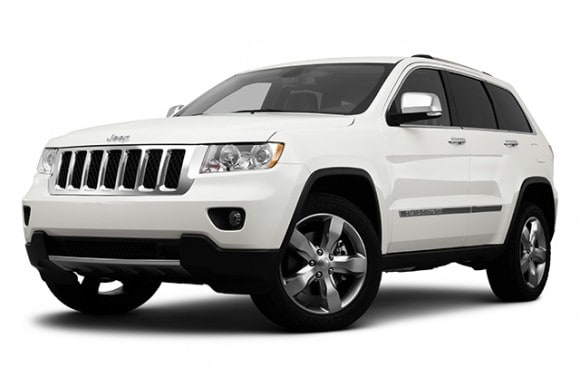 Take a Closer Look at the 2012 Jeep Grand Cherokee


Drivers interested in what the latest generation of the Grand Cherokee has to offer can visit Central Avenue Chrysler Jeep Dodge Ram in Yonkers for more information, a closer look and a test drive. The dealership is just a short drive from New Rochelle, Mount Vernon, Peekskill, Rye, and White Plains, and the deals are well worth it.
In the past, the Grand Cherokee has been known as an off-road powerhouse, and long-time fans of the model will find that same character still exists. With available V6 and V8 engines, the 2012 Grand Cherokee offers impressive power the former engines offer 290 horsepower, while the latter rig offers 470 horsepower. Rear- and all-wheel-drive options are available, and each 2012 Grand Cherokee is equipped with a five-speed automatic transmission.
2012 Jeep Grand Cherokee Offers Fuel Efficiency & Performance
Those looking to strike a balance between fuel efficiency and performance can opt for one of the flex-fuel models, which provide 23 mpg on the highway and 17 mpg in the city. Although those are not up to par with hybrid vehicles, that level of fuel efficiency is still better than the average SUV and is minor compared to the other benefits of this model.
Of course, the 2012 Grand Cherokee is anything but the average SUV. The latest iteration of this model makes a firm case for placement in the class of luxury SUVs, as Jeep took great lengths to improve the cabin space and improved materials throughout to give it a higher-end look and feel. A combination of alloy, leather and wood trim, heated steering wheel, dual zone climate control, rear parking sensors and other comforts make the Grand Cherokee anything if not upscale.
Overall
While the Jeep line is known for being fun to drive, the Grand Cherokee doesn't leave passengers hanging, as a robust entertainment system -- featuring a DVD player, iPod integration, 12 months of satellite radio, navigation system and MP3 CD playback -- will keep everyone occupied. Navigation and traffic monitoring are also available.
If you're looking for quality, durability and performance, then visit
Central Avenue Chrysler Jeep Dodge Ram in Yonkers
and within a short distance of the
Bronx and Westchester and look at the 2012 Jeep Grand Cherokee
-- it's an unparalleled SUV.