2012 Dodge Charger SE Reviewed
The
2012 Dodge Charger SE
is the epitome of an American made sedan. A big engine, flared wheel wells, and a classic Dodge front grille set off this sedan from the rest of the competition. The Charger seems to get better as each year passes and this model year is no different.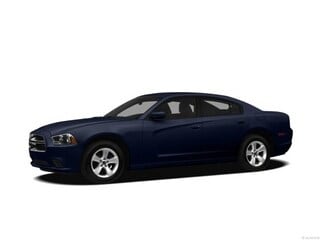 The exterior is likely the first thing to impress drivers and onlookers alike. Just one look and there remains no doubt about the lineage of this muscle car from Detroit. It has all of the classic styling cues that made American muscle a force to be reckoned with on the international automotive stage. For those drivers that need even more muscle car feel and look can opt for some of the upgrade options that add classic musclecar colors, stripes, and badges.
2012 Dodge Charger Aggressive Exterior & Roomy Interior


Although the exterior has a decidedly aggressive look, the interior room is not sacrificed. Headroom is ample and the seats are comfortably wide. Even the doors remain very functional and swing wide to make entry and exit easy for a sporty sedan. The back seat also has plenty of both head and leg room for tall passengers.
2012 Dodge Charger Offers Performance


The base level engine is Chrysler's 3.6 liter V6 engine. It's capable of producing 292 horsepower and the base transmission it is matched to is a five speed automatic. The available upgrade transmission is a very impressive eight speed automatic made by the famous ZF transmission company. It includes paddle shifters and shifts very quickly and smoothly.
The car handling is impressive even on the standard equipment. The turning is very tight and there is minimal body roll, both of which are things that any driver can appreciate.
Features of the 2012 Dodge Charger
Standard features are what you would expect for a sporty sedan from Dodge. Air conditioning, power windows and locks, push button start, CD player, cruise control, and a nice 4.3 inch touchscreen radio all come standard.
Of course there are plenty of upgrades available to satisfy even the most tech savvy drivers. Bluetooth, navigation, backup cameras, wireless internet, real-time traffic, voice control, blind spot monitoring and more are available options.
If you're looking for a
2012 Dodge Charger SE in the Bronx, Westchester or Yonkers
area give us a call at 888-710-8804 or come visit the Central Avenue Chrylser Dodge Jeep Ram dealership at 1839 Central Park Ave., Yonkers, NY. 10701.