2012 Chrysler 300 Reviewed
The Chrysler 300 has a strong reputation as luxurious and stylish sedan. The redefined
2012 Chrysler 300
brings a fresh new look to luxury car market. Redesigning the car inside and out, Chrysler showed that they weren't just satisfied with having the same great car with a few minor improvements. Instead, they gave the 300 a whole new look and they improved it through innovation.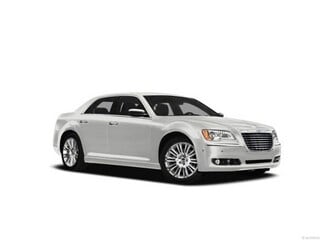 2012 Chrysler 300 Offers Luxury


Starting with the exterior, Chrysler believes projecting luxury is as important as looking the part. The blackened LED head lamps give off a strong, powerful look. It's not all for looks though as the Adaptive Forward Lighting system automatically reads the cars' speed and direction to give optimal lighting for any driving situation.
Taking some of the flash out of looking luxurious, Chrysler aimed to deliver a subtle yet powerful look with the 300. Black chrome grill and black Chrysler badges deliver that look with a commanding presence. Standard 20 inch aluminum wheels with all-season performance tires don't just look good, but combined with a touring tuned suspension deliver a smooth ride on any surface.
2012 Chrysler 300 Interior Aesthetics


The interior of the car also received a face lift from Chrysler. Heated cloth seats are available in black or radar red leather seating. Combine that with a piano black dashboard and carbon accents, the inside of the 300 lives up to the modern style projected on the outside. Enjoy being seen in this elegant car. As for being heard, the only things you will hear inside the 300 is what's inside the 300. Acoustic laminated windshield combines with fiber acoustic wheel liners and two full length acoustic under body closeouts to eliminate all outside road noise. Hear only what you want to hear as you keep the outside world where it belongs, outside.
Overall
Chrysler wasn't satisfied just delivering another 300 with some minor upgrades. They looked at every aspect of the car and made improvements wherever possible to make the best model yet. The redefined style and luxury will not only catch the eye of everyone seeing you drive it, but will make you proud of every feature in this car.
If you're looking for a
2012 Chrysler 300 Convertible in the Bronx, Westchester or Yonkers
area give us a call at 888-710-8804 or come visit the Central Avenue Chrylser Dodge Jeep Ram dealership at 1839 Central Park Ave., Yonkers, NY. 10701.