2012 Chrysler 200 Convertible Reviewed
Chrysler improved upon last year's model when it introduced the new
2012 Chrysler 200 Convertible
. This medium-sized sedan has been created to offer driver and passengers the style and comfort that people expect from the Chrysler brand of vehicles. The Chrysler 200 Convertible stacks up against the competition, due to aggressive pricing, optional V6, and newly appealing cabin, which has all been updated in this model.
The 2012 Chrysler 200 Convertible can also be touted for its improvements in the engine. For the purpose of ensuring a smooth and quiet ride, the manufacturers added an extra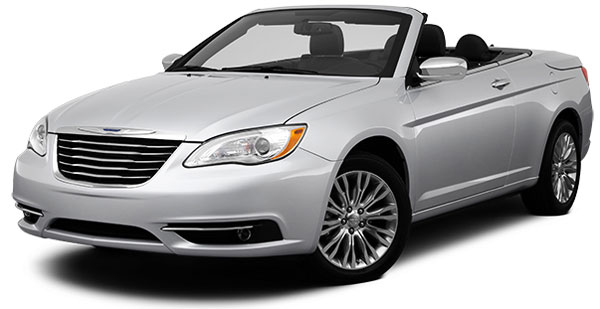 amount of insulation. Further modernizing the vehicle, the manufacturers thought to include an automatic transmission with six speeds.
The Touring convertible is the only one with the inline-4; the Limited and S convertibles both get the V6 as standard.
2012 Chrysler 200 Offers Fuel Efficiency
The 2012 Chrysler 200 Convertible has a relatively high gas mileage at 18 miles per gallon on the surface streets. Owners of this vehicle can expect to receive 29 miles per gallon when driving on the highways.
2012 Chrysler 200 Safety Ratings


The car was created to offer driver and passengers a maximum amount of safety options as well. One excellent addition are the anti-lock brakes, stability control and traction control that help the driver keep the vehicle steady and for maneuvering to avoid accidents. There are four front-side air bags which offer added safety.
The independent Insurance Institute for Highway Safety gave the 200 convertible its top rating of "Good" in every category, except the convertible wasn't tested for roof strength.
The Chrysler 200 Convertible also has the option of 3 trim levels-Touring, Limited, and S- which are indicators of the sedan's equipment distribution. A soft top is standard on all convertibles, but a retractable hardtop can be substituted on either the Limited or the S.
As would be expected in a modern vehicle, this one has power windows, cruise control and key-less entry. Among the many valuable conveniences are the automatic headlights, a warning when tire pressure is too low and the defroster for the rear window.
Overall
Looks are not an insignificant piece of information, because people like to know that they driving a car that will be the envy of all their friends. The 2012 Chrysler 200 Convertible is that type of luxury vehicle, and it comes in a variety of gorgeous colors, including black, silver, white and cherry.
If you're looking for a
2012 Chrysler 200 Convertible in the Bronx or Yonkers area
give us a call at 888-710-8804 or come visit the Central Avenue Chrylser Dodge Jeep Ram dealership at 1839 Central Park Ave., Yonkers, NY. 10701.